We support clients across topics and industries. The following examples outline the scope of our work and describe some typical projects from our practice.
Development of a growth strategy
Our client in the chemical industry wanted to identify concrete actions for his growth strategy. This should include ideas for innovative products for existing customer segments as well as using the potential of new markets and customer groups.
During our two-day Deep Collaboration workshop we worked with 35 participants from management, product development and distribution. Together they analysed market trends, created new product ideas and discussed potential partners, clients and distribution channels.
They created and compared different growth portfolios and agreed initiatives. We compiled these results in a detailed roadmap. Our clients started the implementation right after the workshop.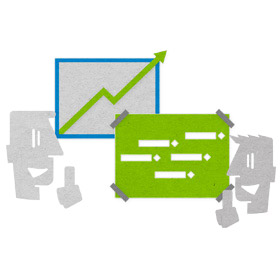 "Working with Sebastian Hillebrand and the kasoku team was an absolute pleasure. They have a very deep knowledge of what it takes to make a workshop successful, and a keen eye for detail.  They delivered an excellent service."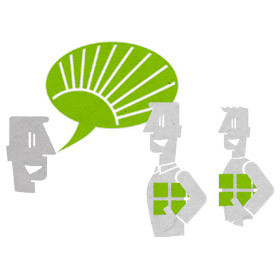 Communication and implementation of a new company strategy
A utilities company wanted to roll out its new corporate strategy as soon as possible. Therefore selected members from various parts of the organisation should be given the chance to better understand the new objectives and their implications. The should later act as ambassadors for the new strategy in the organisation.
During the one-day communications event 120 participants got a chance to discuss the new strategy in detail and have any open questions answered. The management started by presenting the new corporate vision and strategic focus areas for the next years. Based on this the different departments created initiatives and concrete next steps and formulated clear messages to their colleagues.
"kasoku hat unsere Erwartungen an den gemeinsamen zweitägigen Workshop sogar noch übertroffen: Begeisterte Rückmeldungen von Teilnehmern, spannende Arbeitsergebnisse und eine sehr produktive, immer angenehme Zusammenarbeit in Vorbereitung, Durchführung und Follow-Up der Veranstaltung. Jederzeit wieder!"
Active involvement of key customers in product development
A diagnostics company wanted to use its clients' experience with their products in order to refine the next product generation and better adapt them to the requirements of markets and users. Clients from four different regions should therefore work together with internal company experts.
We worked over two days with a mixed team of 50 participants – half of them international clients. Together we discussed and evaluated their experience with the product, collected new requirements and highlighted regional differences. Their results were summarized as recommendations for the R&D team. The already trustful relationship between the company and its clients was strengthened and formed the basis for the creation of a regular client advisory board.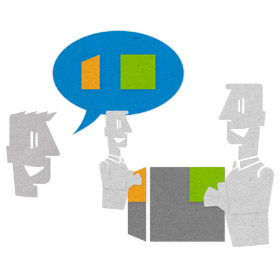 "Sebastian has proven time and time again how he has the ability to take you through this journey. His engagement, drive humour and skills are first rate. He played a key part in many of our successes and he is great to work with"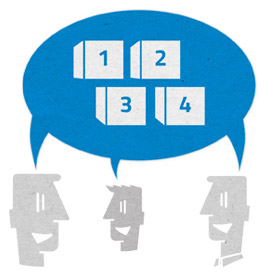 Better market development
A med-tech company wanted to improve its market development and approach to customer segments. To achieve this, the two most involved business units should identify distribution synergies and their future way of working together.
After thorough preparation in close connection with the top management we facilitated a two day Deep Collaboration workshop with 25 participants from the two business units. They identified and discussed typical market situations and validated the customer segmentation. Based on this they identified potential synergies and defined four pilot projects.
The implementation of the pilot projects started right after the workshop and was supported by a communications concept we created for our client.
"Herr Hillebrand und Herr Illert haben das Werkzeug und die Erfahrung, um unterschiedliche Interessen zusammen zu bringen und in kurzer Zeit zu fundierten Entscheidungen zu führen. Mit ihrer Methodenkompetenz haben sie uns den Kopf für die wichtigen Dinge frei gehalten und geholfen, Fallstricke zu vermeiden."
Aligning requirements for a new IT system
Our client in the finance industry wanted the ERP system requirements agreed between IT department and users as soon as possible in order to accelerate the implementation phase.
Instead of agreeing requirements with the involved business units one at a time we involved representatives of all units as well as internal and external IT specialists.
During our two day workshop we worked with 40 participants from these different groups. They collected requirements, identified potential conflicts and drafted possible solutions.
The output was an agreed catalogue of IT systems requirements. Based on this, the system implementation was accelerated by half a year, avoiding costly re-work. In addition, the users got a good understanding of the functionalities of the new system.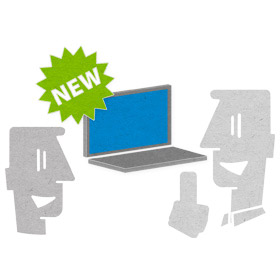 "I'd like to thank you for your strong methodological, but also content support during the whole project. Not at least due to your strict guidance through and diverse impulses during the workshop, we reached our aims and defined our future (...) strategy. It was a pleasure working with you!"